Leadership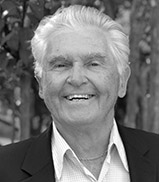 Joseph W. Marino
Partner, President
Mr. Marino is a director and investor in Sageworth Trust Company and Sageworth Holdings LLC, a private trust company, shared family office, and investment management firm serving clients located throughout the United States and internationally. Mr. Marino founded The Marco Group, Inc. in 1984 and served as its President and Chief Executive Officer until the Company was sold in 2004. Mr. Marino started with a "concept" that evolved into 11 career training schools offering both degree and non-degree programs. As CEO, Mr. Marino will play a critical role in the development and implementation of the Company's overall strategies.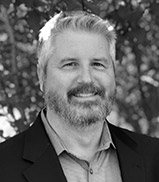 Michael C. Marino
Partner, Vice-President, Operations & Finance
Mr. Marino has worked in the private, post-secondary education industry since 2003. He was the Executive Director of Education Affiliates, Inc.'s All-State Career School in Baltimore, MD until 2009. Mr. Marino then served as the Sr. Vice-President of Operations for YTI Career Institute where he had oversight for five campuses and concurrently served as the President of the Lancaster Campus. Mr. Marino's extensive experience has enabled him to improve student outcomes, student satisfaction and campus performance in each of his successive positions. Mr. Marino's responsibilities will include oversight of the Company's operations, regulatory compliance, and new program implementation. He will also be directly involved with identifying potential acquisition candidates.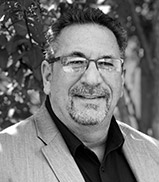 Carl Spatocco
Partner, Vice-President, Education & New Business Development
Mr. Spatocco brings an extensive portfolio of experience in the private, post-secondary education industry to Education Evolve. He served as Regional Vice President for Education Affiliates, Inc. from 2002 to 2014. His responsibilities included educational and financial management with oversight of 10 campuses, new campus development, program development, commercial driving program design & management, and political outreach. Mr. Spatocco has extensive experience in curriculum design and delivery of allied health and trades programs, Instructor development, campus operations, new program development, career services, student services, admissions and new campus start-ups. Mr. Spatocco has been nationally recognized for his accomplishments and leadership in the area of Commercial Driver's License (CDL) training and testing. He has served the Professional Truck Driver Institute as a board member and commissioner. In addition, he cofounded the CVTA foundation and was elected as the chairman of the Commercial Vehicle Training Association (CVTA). He served on the negotiated rule making committee assigned by the Federal Highway Administration and led the group responsible to develop a new national curriculum standard for CDL training programs. Mr. Spatocco will have overall responsibility for Education, Career Services and business development.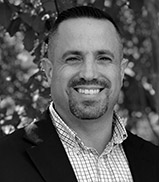 Joseph J. Fortunato
Partner, Vice-President, Marketing & Admissions
Mr. Fortunato has worked in the private, post-secondary education industry since 1992. With a primary focus on admissions leadership, he served as the Sr. National Director of Admissions for Education Affiliates, Inc., where he oversaw admissions at 54 campuses across the country. Mr. Fortunato also served as Vice President of Admissions for YTI Career Institute, where he accomplished a significant, positive turnaround in student enrollment, and improved admissions performance. He has extensive experience and proven success in streamlining admissions processes, reversing negative admissions trends, building successful teams, developing and implementing turnaround plans and assisting organizations to grow. Mr. Fortunato will have overall responsibility for Marketing and Admissions for Education Evolve.